Genealogical Seminar
Presented by
Ark-La-Tex Genealogical Association
Saturday August 10, 2019
Speaker
John Sellers
-->
---
John A. Sellers is a fifth generation native to Hopkins County, Texas and is a former Mayor of Sulphur Springs. He is a graduate of Texas Tech University and has a teaching certificate in history from Texas A & M, Commerce. He has been doing genealogical research since 1985. He has served over fifteen years on the executive board of the Hopkins County Genealogical Society including serving as vice president and is currently serving as president. He has lectured at national genealogical conferences as well as over 60 state and local seminars and at the Institute of Genealogical and Historical Research at Samford University.


Seminar Location
Broadmoor United Methodist Church – Pearce Activity Hall
3715 Youree Drive, Shreveport, LA
(Parking lot is on east side on Albany Ave)
Schedule and Topics
| | |
| --- | --- |
| 8:00am | Doors Open - Registration |
| 9:00am | Opening Remarks / Introduction |
| 9:15am | History's Role in Your Genealogical Pursuits |
| 10:45am | What's Hidden in Courthouse Records |
| 11:45am | Lunch |
| 1:00pm | What's Hidden in Courthouse Records - Continued |
| 2:20pm | Researching Newspapers in Cyber Space |
Hearthstone Legacy Publications will be the featured vendor with a wide selection of history, genealogy and map materials.
Cost of Seminar - - - $40.00 - - - Includes lunch if registration received by August 6, 2019
Seating limit: 75 - For information call Jim Johnson (318) 746-1851 or Email jjohnson747@suddenlink.net
---
DIRECTIONS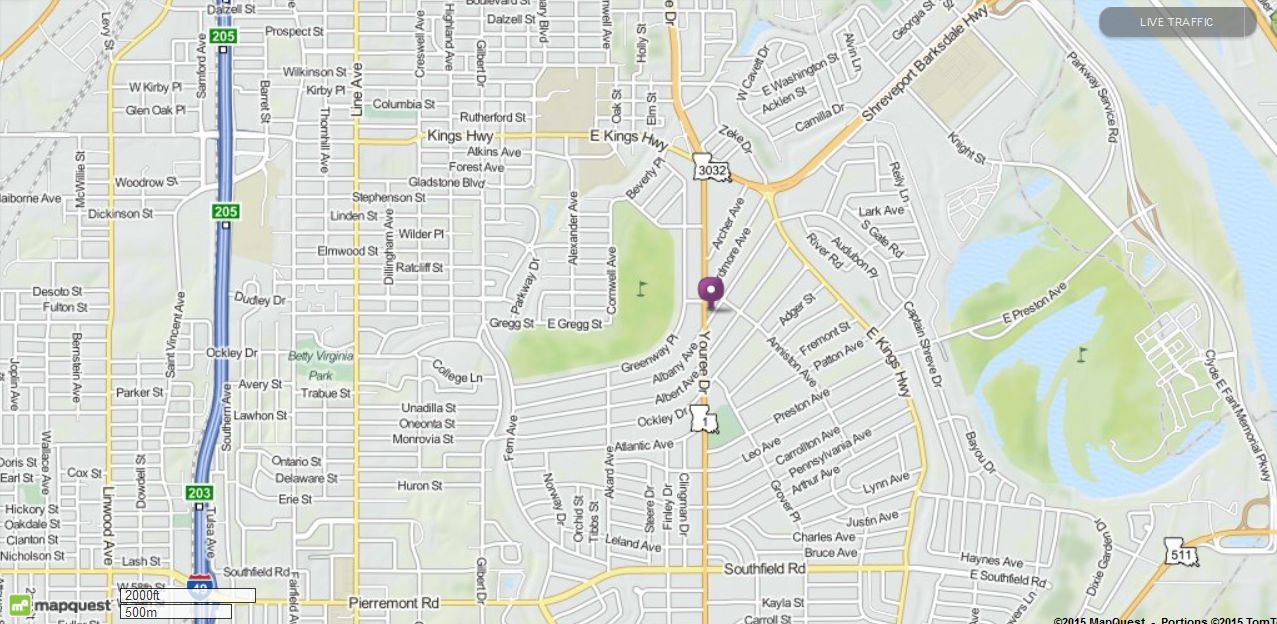 Broadmoor United Methodist Church - 3715 Youree Dr., Shreveport
If traveling I-20, take exit 19A south on LA 1 (Market St becomes Youree Dr) - distance 3.4 miles Then at north end of church, turn left onto Anniston Ave, and go one block. (Note: Parking/entrance is on east side of church on Albany Ave)
---
Lectures
History's Role in Your Genealogical Pursuits: A comprehensive look at history and it's role in genealogical research. Emphasis on social history - the history of everyday people and their lives. Learn how history of places, events, and groups can unlock your genealogical puzzles.
What's Hidden in Courthouse Records: This advanced lecture on courthouse records details how to glean the most information from various record groups. Unusual finds in some common records such as deeds will be discussed. The court system and varying records in different clerk's offices will be addressed. Interpretations and abstracting of records will be discussed. This is a two hour presentation.
Researching Newspapers in Cyber Space: Historic Newspaper websites are increasing every day for genealogical searching. This lecture reviews the available sites and how to research them. Tricks of the trade to glean the most from your research will be reviewed. Vital records and personal information that can be gleaned from newspapers will be discussed. Newspapers used as evidence and their possible pitfalls are analyzed.